Enjoy your stay at
Hotel Gladbeck
Restaurant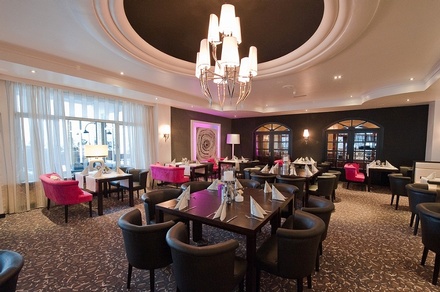 Enjoy our excellent cuisine. With friends and family or even alone, let yourself be indulged. Our staff will welcome you in a friendly atmosphere and will provide expert assistance in making a selection from our delicious food, drinks and delicacies.

Also try our extensive breakfast buffet from 06.00 am to 11.00 pm - lovingly prepared and with engaging presentation. Or what about our lunch menu from Monday to Saturday from 12.00 am to 14.00 pm. The kitchen offers a lunch buffet or a menu consisting of three courses. Our à la carte restaurant is opened for you open from 12.00 to 23.00 hours. There you can enjoy international dishes, theme buffets, vegetarian and seasonal dishes.

The terrace

The terrace - a piece of nature - a piece of life quality. Recharge your batteries and make a selection from our extensive selection of drinks, cocktails and snacks. On a warm summer evening you can enjoy the surroundings in relaxation.

The bar

The meeting place for guests of van der Valk. Here you can discuss your day, meet other guests or catch up with old friends. The bar is open Monday to Saturday from 18.00 am to 1.00 pm. Indulge in luxury. We will gladly serve you international beverages, cocktails, specialty, variety of coffees and snacks.
See also